ist ab sofort integriert auf:
from now on is integrated on: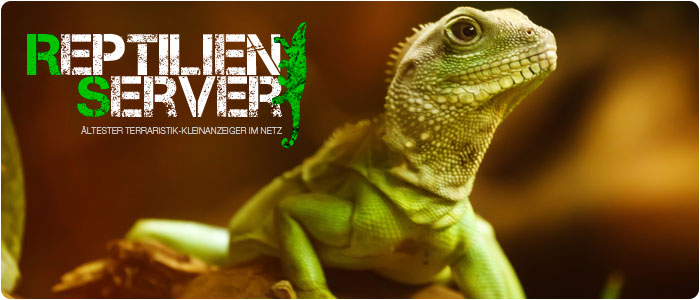 Sehr geehrte Nutzer von Exotic-Animal.de,
aus organisatorischen und technischen Gründen sind ab sofort alle Kleinanzeigenkategorien von Exotic-Animal.de
auf unserem neuen, benutzerfreundlichen Kleinanzeiger unter https://www.reptilienserver.de zu finden.
Bitte beachten Sie, dass Sie sich zur Nutzung dort einmalig neu registrieren müssen.
Wir freuen uns, Sie auf der neuen Plattform begrüßen zu dürfen.

Dear users of Exotic-Animal.de,
due to organizational and technical reasons all classifieds categories of Exotic-Animal.de
can now be found on our new and user-friendly classifieds platform https://www.reptilienserver.de.
Please be advised that for using the new platform, you'll once have to register a new account.
We're looking forward to have you around on our new platform again.